The Backpack Inventory System is useful for storing items. It was created specifically for Unity.
It utilizes both IMGUI and UI Toolkit for its editor interface.
Features:
Ability to assign categories of items. Useful for differentiating between currency, powerups, standard pickups, and other types of items.
Maximum item stacks can be assigned.
Attributes can be given to items, which can be used to assign custom properties to the item.
Items have assignable Context Actions, which can be invoked for behavior (drop items, discard, spawn object, etc.)
Inventories have Bags, which can store a specific category of item.

Filters can be assigned to Bags, which gives more control on what type of item can be stored.
Backpack in the component menu: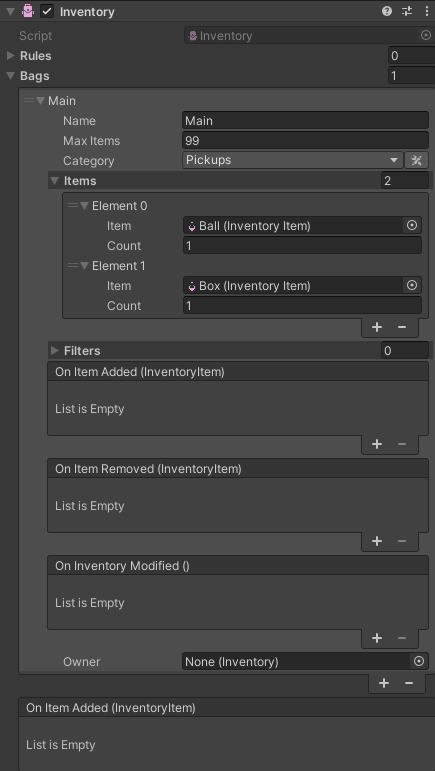 It also comes with a tool window, the Item Registry, useful for viewing all items in the project, along with adding additional items, besides Unity's standard Create menu.